Dental School requirements - How to become a Dentist in USA / UK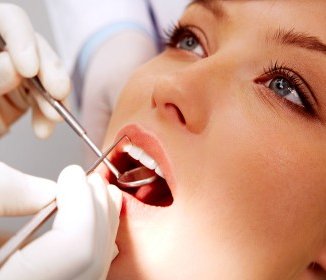 How to become a Dentist in USA / UK
Education needed to become a dentist depends on which country one lives. In some countries, high school graduates can enroll directly in dental school. In other countries requirements to become a dentist are much higher, in some only medical school graduates can be trained to specialize in dentistry.
Education requirements to become a Dentist in USA
To become a dentist in United States one must attend a dental school that is accredited by the American Dental Association (ADA).
To be accepted into one of the over 50 dental schools in the U.S., one must complete at least two years of predental education. Most dental school applicants must have a bachelor's degree in chemistry, biology or another science.
All dental schools in USA require applicants to take the Dental Admissions Test (DAT). There is a great deal of competition for admission to dental school, so high DAT scores are needed to become a dentist.
Dental school usually lasts 4 academic years. Dental school program is intensive, incorporating much of the same curriculum as a typical medical school.
Studies begin with classroom instruction and laboratory work in science, including anatomy, microbiology, biochemistry, and physiology. Beginning courses in clinical sciences, including laboratory techniques, are also completed. During the last 2 years, students treat patients, usually in dental clinics, under the supervision of licensed dentists.
Before graduating, students must pass the National Board Dental Examinations (NBDE) in order to become licensed dentists. After passing the NBDE, the dentists in most dental schools are awarded the degree of Doctor of Dental Surgery (DDS). Some dental schools award an equivalent degree, Doctor of Dental Medicine (DMD). DDS and DMD are different titles for the same education and degree.
Following dental school, the majority of dentists in US choose to move immediately into practice as a general or family dentist. Others follow postgraduate training to become a specialty dentist.
Education Requirements to become a Dentist in UK
Those who want to become dentists in UK and most of the other European countries must attend four or five years of dental school after high school. There are thirteen dental schools in UK that offer dental courses usually lasting five years and lead to a bachelor's degree (either BDS or BChD). The academic requirements for entrance to dental school are high. They vary according to the school and so should be checked individually.

Next page -> List of Dental Schools | Top Dental Schools Links & info