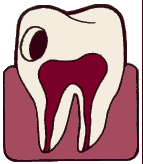 Contact us
MouthAndTeeth.com is live since 2013 (previously 1998-2013 as WebDentalOffice) with main purpose to provide general information about dental problems and treatments. All articles are written by Costas Bougalis, a biologist with more than 20 years of experience in professional dental marketing, with the help of several dentists. All articles have been reviewed by qualified dentists prior to publication.
Other useful sites by the author:
about Tooth Pain Relief
about Dental Implants
about Sedation Dentistry

Please use the following e-mail to contact MouthAndTeeth.com :
admin@mouthandteeth.com
Important note: MouthAndTeeth.com will not respond to messages requesting specific dental advice. Every patient and every case may be different. Only your dentist after a detailed examination of your mouth and your dental/medical history can provide the most proper advice for your case.