The Dental Hygienist's role in a dental office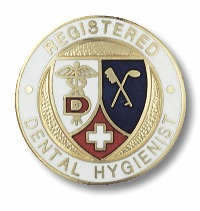 The Dental Hygienist
Registered dental hygienists (RDH) are licensed oral health professionals who assist the dentist, thoroughly clean your teeth, screen for decay and disease, and help educate you about how to maintain great oral health. They often work side by side with the dentist to efficiently complete your care.
The profession of the dental hygienist is a recognised profession in US and several other countries but not in all. Learn how to become a dental hygienist.
Duties of a Dental Hygienist in USA
Perform dental cleanings, removing hard and soft deposits on teeth
Teach patients good oral hygiene practices
Apply fluoride and dental sealants
Take and process X-rays
Administer nitrous oxide
Prepare diagnostic tests
Apply filling materials, temporary fillings, and periodontal dressings
Smooth and polish metal restorations
Collect dental history and complete dental charts
Screen Tests. Screening for signs of tooth decay, oral cancer and periodontal disease is one of the most important services your hygienist provides. But did you know that symptoms of conditions like heart disease and diabetes can show up in your mouth as well? If your RDH detects any signs to suggest general health issues, he or she may recommend that you see a physician right away.
Registered Dental Hygienist in USA
Not just anyone can perform the duties of a registered dental hygienist. By the time dental hygienists begin treating patients, they must have gone through extensive training and testing to become an expert in their field. Dental hygienists along with dentists ensure that your teeth will stay healthy and look and feel great for years to come.

Next page -> How to become a Dental Hygienist - Dental Hygienist School requirements