How to Find a Good Dentist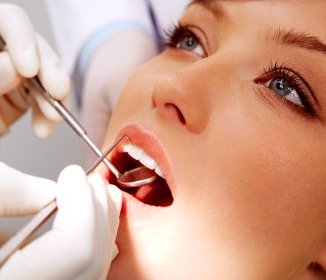 How to Find a Good Dentist
Are you wondering how to find a good dentist, because you have just moved to a new place or you are not satisfied by your current dentist?
The following tips will help you to choose the right dentist for you and your family.
What type of dentist I need?
One of the first things to know, before you start looking for a dentist, is the kind of dentist you need (general dentist, cosmetic dentist, endodontist or other dental specialties). Normally, if you don't have any special dental problem, you should choose a general dentist as your regular dentist. A general dentist is licensed to diagnose dental issues and oral conditions, develop a treatment plan and perform the treatment as necessary.
If you experience dental problems that require a specialist's treatment, the general dentist or refer you to another specialist, or you could directly find a dentist specialist by your own.
Tips on Finding a Good Dentist
How to Find a Good Dentist • Step 1 • Take recommendations
The best way to find a dentist is to get recommendations from people you know and trust (family, friends, neighbors, co-workers, your family physician or pharmacist). If you're moving, ask your current dentist to make a recommendation.
Other resources for finding a dentist are the yellow pages and internet dentist directories, where you can find out information, addresses and phone numbers of dentists in your area.
Local dental societies can also help you to find a dentist, especially if you are looking for a dental specialist, by providing a list of dentists close to your area.
How to Find a Good Dentist • Step 2 • Research
Some of the first things to consider before choosing a dentist are :
What are the office hours? Is the appointment schedule convenient for you?
Is the dentist office easy to get to from your home or job? How long it will take you to get there? Is car parking available or easy to find?
If you already have a dental health insurance plan, find a dentist who is participating in it.
Avoid choosing a dentist just because he offers the lowest prices.
Internet is the easiest way for finding dentists suitable for your "candidate" list. Visit the dentist's website, if he has one. Besides useful info as office hours and map directions, search for more. Check for his education, his specialized training and his professional affiliations.
Excessive advertising and exaggerated claims should make you cautious.
If in doubt for any reason, check if he is a certified dentist or has the claimed specialty by contacting the local dental society.
It is suggested to visit more than one dentist. You might have to visit several dental offices before you find the dentist that you are comfortable with and you feel you can build a good long-term relationship with.
How to Find a Good Dentist • Step 3 • Schedule a consultation visit
After the initial research has narrowed your search, it is time to schedule a consultation appointment with one or more dentists. Try to learn :
If you have dental phobias, find out what kind of relaxation techniques the dentist offers such as nitrous oxide or dental sedation.
If you have children, check if the dentist treats children as well as adults.
Ask for estimated fees on preventive visits and some common procedures such as dental cleaning and filling a cavity. It is expected that a good dentist might charge more but you have to check if the dentist's fees fit into your budget.
Does the dentist charge for missed or broken appointments?
Are special arrangements made for handling emergencies outside of office hours? What about evening hours and weekends?
If you are looking for a dentist to have a specialized procedure, try to learn more about his experience on this kind of procedures.
Does the dentist offer the latest in dental technology? Do not choose a dentist with dental equipment and appliances that look over-aged. Propably it won't be just the equipment left behind in time. Find another dentist.
Notice the office environment. Does the office appear to be clean, neat and orderly?
How to Find a Good Dentist • Step 4 • The first dental cleaning appointment
After the consultation, set up an appointment for an exam and dental cleaning.
Did the dentist and his staff followed infection control procedures such as wearing gloves and masks, and use sterilized instruments?
Was your medical and dental history recorded and filed ?
Did the dentist performed a thorough examination of your teeth, gums and mouth ?
Did he used periodontal probe between the gums and teeth to check for periodontal pockets ?
Was he taking notes ? Good dentists chart their findings in detail.
Did the dentist explain techniques that will help you prevent dental health problems? Is dental health instruction provided? A good dentist should care about the prevention of dental problems.
Is information provided about fees and payment plans before treatment is scheduled?
It's a lot to find out before you choose a dentist for the longterm, so feel free to take notes. Every detail can help in finding a good dentist. The more you know the better the choice you'll make.
How to Find a Good Dentist • Step 5 • The first treatment appointment (i.e. a filling)
Pay attention to the time the dentist takes for each procedure. You can not expect quality work in a 'fast-food' style dentist office.
Do not proceed if the dentist suggests unconventional treatments, at least not before taking a second opinion from another dentist.
After the treatment it is time for evaluation. In a high quality dental work of a good dentist, no issues are expected in the following questions :
• How does your bite feel?
• Is any of the dental work irritating your gum?
• Does the treated tooth buccal surface look like a natural tooth?
• Does dental floss or your tongue catch on the filled tooth?
• Did the dentist take time to polish the filling?
• Do you feel pain when drinking hot or cold liquids?
• Was any debris left in your mouth after treatment?
Was the fee charged for the treatment, what you expected to pay, or there were additional fees charged ?
Some dentists offer guaranteed services, so if a filling or crown falls off, they will replace it at no extra charge. What about yours?
Once current treatment has been completed, you should be placed on a recall schedule and notified in 6 months when the next checkup is due.
Finding a dentist for your kids
Parents should be looking for a dentist office that provides a fun environment for children, so that they are excited about coming to the dentist's office. Many dentists have a children-friendly design into their dentist office. They provide entertainment – such as books, video and other games – for their children patients.
The dentist should be friendly and know how to handle children. If a general dentist fails to make the child to cooperate, you might have to visit a pediatric dentist.

Finding a good dentist that fits to your needs and budget might prove a difficult task. Take your time. Choosing a dentist for you and your family is a serious decision, so it is completely acceptable to change dentists if you are not happy with your current one.

Back to -> Home Page