How to become a Dental Hygienist - Dental Hygienist School requirements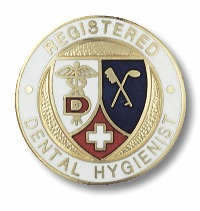 How to become a Dental Hygienist
A dental hygienist typically works in a dentist's office and assists patients with maintaining proper dental hygiene.
While dental hygienists in many countries can perform procedures as teeth cleaning and polishing, in some other countries only the dentists are authorised to do these procedures. The dental hygienist's job is a recognised profession in US and several other countries but not in all.
Educational Requirements for Dental Hygienists in USA
To become a dental hygienist in United States you must attend a dental hygienist school that is accredited by the American Dental Association (ADA).
All dental hygienists in the United States must be licensed by the state in which they practice, after completing a minimum of two years of school.
To receive a dental hygienist's license, graduation from an accredited dental hygiene school program is required, with either an associates degree (most common), a certificate, a bachelor's degree or a master's degree. Though dental hygienists typically work in a dentist's office, a degree in dental hygiene can also create opportunities for careers in a variety of work environments.
How to become a Dental Hygienist - training options
Dental hygienists typically complete a two-year program that awards an associate's degree or certification.
Dental hygienists school programs usually require both general education courses and courses specific to the field of dental hygiene. General education courses important to dental hygiene degrees include college level algebra, biology, and chemistry. Courses specific to dental hygiene may include dental pharmacology, radiography, and periodontology.
A Bachelor's of Science in Dental Hygiene is typically a four-year program. Students entering a bachelor's degree program to become dental hygienists are required to have a high school diploma or equivalent. Many dental hygienists who already have an associate's degree or certification enter the bachelor's degree dental school programs to expand their clinical expertise and help advance their careers. With a bachelor's degree in dental hygiene, a dental hygienist may qualify to become a health educator or work in healthcare management.
Graduate degrees in the field of dental hygiene are typically two-year programs and are completed after the bachelor's degree. Common graduate courses in dental hygiene include Healthcare Management, Lab Instruction, and Clinical Instruction. A graduate degree in the dental hygiene field creates the potential for careers in healthcare management, teaching, or faculty positions in dental hygiene programs and schools.
How to become a Registered Dental Hygienist (RDH) in USA
After completing one of the more than 200 accredited dental hygiene programs in the United States, dental hygienists must be licensed in the state in which they will work. Licensure requirements for becoming a Registered Dental Hygienist (RDH) vary from state to state, but most require a two-year degree, a written examination, and a clinical examination. The National Board Dental Hygiene Examination is intended to fulfill the written examination requirements. The clinical examination to become a registered dental hygienist is typically administered by the state licensing board.
Registered Dental Hygienists must renew their licenses by earning continuing education credits.

Next page -> List of Dental Hygienist Schools | Top Dental Hygiene Schools Links & info