Careers in Dentistry - The Dentist Job Description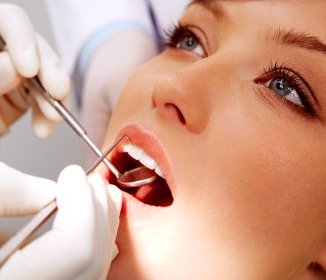 Careers in Dentistry - The Dentist
Dentists diagnose and treat diseases, injuries, and malformations of teeth and gums and related oral structures. They treat diseases of nerve, pulp, and other dental tissues.
A general dentist is the primary care dental provider. If the patient experiences dental problems that require a specialist's treatment, the general dentist will refer him to a dental specialist. A dentist must undergo additional postgraduate training to become a dental specialist. Nine dental specialties are recognized in areas of dentistry where advanced knowledge and skills are essential to maintain or restore oral health. Learn how to become a dentist.
The Dentist - Job description
Dentists diagnose and treat teeth and tissue problems. A dentist will:
take and examine x-rays
administer anesthetics
remove tooth decay and fill cavities
treat gum disease
extract teeth
repair fractured teeth
make models and measurements for dentures to replace missing teeth
place protective plastic sealants on children's teeth
provide instruction on diet, brushing, flossing, use of fluorides, and other aspects of dental care
straighten teeth
write prescriptions for antibiotics and other medications
Dentists use a variety of equipment, including x-ray machines, drills, and instruments such as mouth mirrors, probes, forceps, brushes, and scalpels.
Dental schools award the degree of Doctor of Dental Surgery (DDS) or of Doctor of Dental Medicine (DMD). DDS and DMD are different titles for the same education and degree.
Following dental school, the majority of dentists choose to move immediately into practice as a general or family dentist. Others follow postgraduate training to become a specialty dentist.
Most dentists are self employed, meaning they own their own businesses and work alone or with a small staff. Some dentists have partners, and a few work for other dentists as associate dentists.

Next page -> How to become a Dentist in USA / UK - Dental School requirements